Hi
I mentioned to @thomashoneyman and @JordanMartinez I am working on a toy project as first intro to building something with Purescript.
The project is a refactor of a simple web app which frontend was written in Purescript Pux 1.0.0. My objective is to rewrite using current Purescript and Halogen. Here's the repo https://github.com/p2327/sciQs and a wireframe: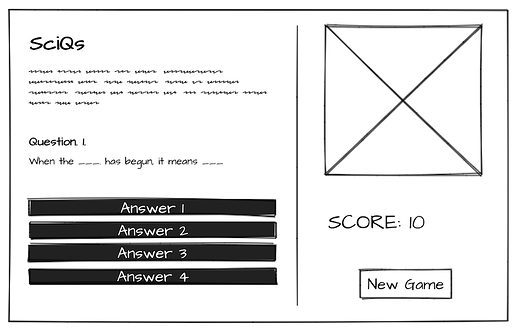 As I am reading though the book and learn halogen / real world halogen I will update this post with updates/questions etc.
Thanks for reading!