See the diagrams below
for figure 1, how component A talks to C (Query or Input)? Do I have add intermittent data in component B?
for figure 2, how B and C communicate with each other
for figure 3, sort of real use case. when I update user name in 'User Profile Form', how I can update 'Header information' where displays user name.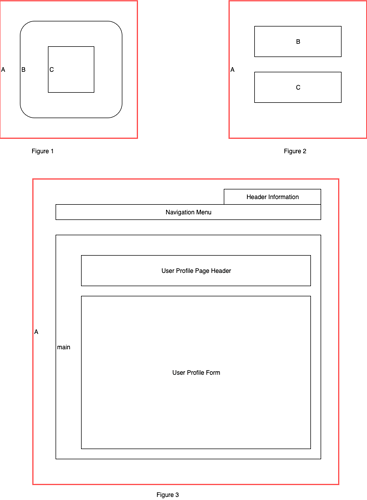 Thank you!